P R O U D C A S E
A Professional, Stylish & Protective Oud Case
By ADNAN JOUBRAN
NEW collection - SPRING 2023
---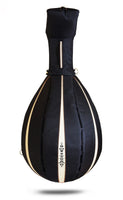 CUSTOMIZE YOUR CASE WITH YOUR NAME EMBROIDERED
For any customized enquiry please CONTACT US to have a free quote, we are able to offer you a range of colours for the interior lining, as well as the external leather & Fabric, our range of course includes colours FOR HIM & HER.
To have your name embroidered, we can send you a free virtual image of the case you customize with the Calligraphy of your name before you place your order.
HOW TO CUSTOMIZE IN FEW CLICKS
WHY PROUDCASE
Working alongside several Oud players and luthiers, we created our first oud case, to become the most streamlined, practical and professional oud case in the market, It took us more than a year to perfect our case, and offer what every oud player needs, especially those who travel, Proudcase is a sturdy case, allowed on aircraft as per aviation policy - "A small musical instrument, such as a violin may be taken on board instead of a piece of hand luggage" KLM our professional oud case is made with precision and pride, to reflect the inside out and offer you style and protection for your priceless instrument.
PROUDCASE is the first, and only high end case, Hand-made by our devoted seamstresses with attention to detail, choosing fine fabrics and leather.
A united team with our affiliates, oud players, luthiers and fashion designers will be always determined for perfection through expertise and vision.
PROUDCASE IN VIDEO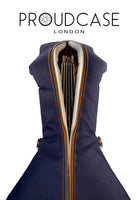 Testimonials
"Nice to see a quality product that has been carefully designed and manufactured to meet the needs of every travelling Oud player. not only is it protective for a soft case, it's quiet stylish and is a change to what's currently available on the market."

Joseph Tawadros - Musician
"Now, when touring, PROUDCASE makes me feel it's not just a case, it's a bag I wear."

Adnan Joubran - The desiger & Musician
very light! and comfortable! and massive difference to what is actually in the market, very high quality of accessories and material used."

Johnny Khalaf - Artist
PARTNER - FINE OUDS
PLACE GEORGE MULOT
Paris 75015 , France